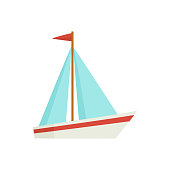 Cardboard Boat Race
Don't miss this event! Start your boats now. Remember only Cardboard (Unwaxed) and duct tape!

Quick view of Rules:
Boats can be made of cardboard and duct tape only
Duct tape is the only fastening material allowed
Boat sides need to be at least 6″ high –

 

no surfboard/paddleboard style 
Crew must have all extremities inside vessel
Design left to builder
Decorations encouraged but not within 6″ of bottom – This means any paint used must be 6″above the bottom
Crew Uniforms encouraged
No plastic, wood, Styrofoam, fiberglass, etc… No caulking compounds, two part adhesive mixtures glues, coatings etc..No electrical, gasoline, propane, benzene or other propulsion systems
Bring your own PFD and paddle
Crew of one or more (no limit) but no pets
We will ask all boats to register for this free event, so we can make sure all that starts are accounted for at the finish! A full set of rules will be posted soon!